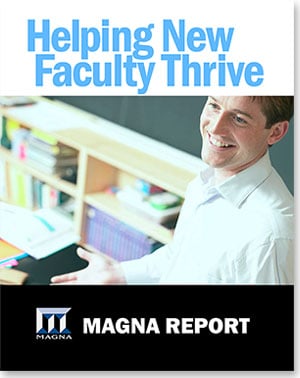 Academics dedicate years of hard work to earn the credentials and develop a deep understanding of their disciplines.
They are experts in their fields, but they may not feel as secure in their ability to teach.
We hope this report can help—it covers some of the basics that will help new faculty thrive in the classroom.
It is composed of articles written by experienced faculty members covering best practices, lessons learned, what works—and perhaps more importantly—what doesn't work when teaching college courses.
Some of the topics covered include:
Qualities of successful teachers

Learner-centered teaching

Critical thinking

Mentors

Student engagement
By no means exhaustive, this report serves as a resource and starting point for helping new faculty members thrive in the classroom.
Pages: 34
Download your free report today!